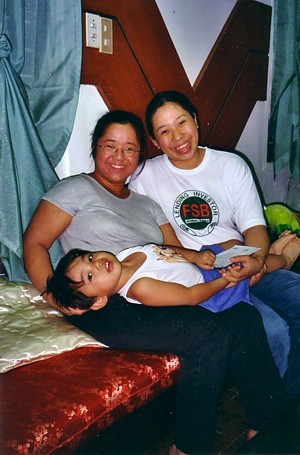 Khayle, the preschool cutie.
June 8, 2003
Ferdie and I slept most of the day. At five, we went over to Brein's house. Khayle's so big now! He has the longest lashes I've ever seen. He likes playing Half-Life, so he and Ferdie ran around the house pretending to shoot each other.
Khallen's cute. He looks almost like a girl because his hair has never been cut. Khayle's so sweet with Khallen, hugging him and playing with him.
June 9, 2003
I watched two VCDs that Ferdie had rented for me last night. Two Weeks Notice and Anger Management. Then we had lunch at Peppy Thai Restaurant with Veron and Jason.
In the afternoon, Ferdie took me to CPU so I could see the Teatro auditions. I helped out with three of the screenings, asking the questions that I'd asked during previous auditions years ago. "Can you handle balancing your academics along with your Teatro responsibiliies? Will late-night rehearsals be a problem? Are your parents supportive of the theater?"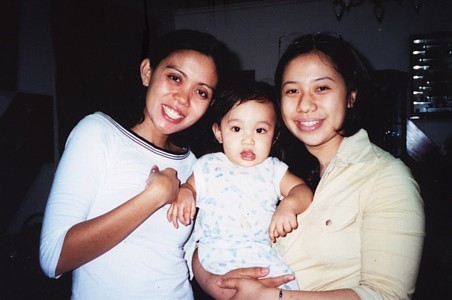 Khayle's little brother Khallen.
June 11, 2003
Brein went with me to Triumph to buy underwear at 30% off. It just feels good to know that I was able to buy four bra and panty sets for the price of one Victoria's Secret bra. Afterwards, we played 9-ball at Gaisano City.